How to choose the best K&N Wrench-Off®, canister, or cartridge oil filter for your next service
K&N offers performance oil filters designed for automotive, motorcycle, marine, and heavy duty applications. Read on to learn what sets K&N apart as the industry leader in filtration, and to find the best K&N oil filter for you.
Why do you have to change your oil filter?
Contaminated oil can cause severe—and sometimes irreversible—engine damage. An oil filter is designed to remove foreign particles from the circulating oil, and plays a critical function in engine protection.
If you don't change your filter when your vehicle manufacturer recommends, or you install a poor quality filter, you can allow contaminated oil to degrade your engine components. If the oil gets dirty enough, your engine may break down completely.
Which oil filter is the best? Why choose a better quality oil filter?
Gone are the days of the 3,000-mile oil change. With many manufacturers now recommending longer service intervals, it's vital to choose an oil filter that is durable enough to withstand long service durations without sacrificing efficiency. High-quality materials and premium filter media help separate K&N filters from the pack, allowing for thousands of miles of top-quality protection.
Check out this comparison of K&N oil filters versus other brands:
HP WRENCH-OFF OIL FILTERS FOR PERFORMANCE-CONSCIOUS DRIVERS & RACERS
Use premium K&N® HP oil filters for long-lasting protection
The Performance Gold ultra-premium line is a top choice among racers and high-performance vehicle owners. Available in both canister and cartridge styles, HP filters are the highest quality oil filters that K&N offers, designed for exceptional filtration and long-lasting, durable protection.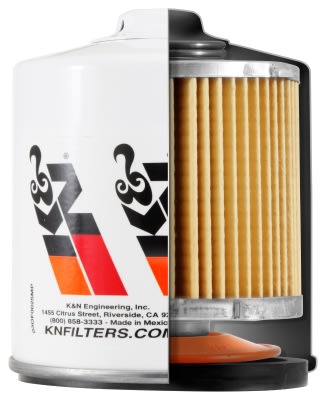 ---
- High flow rates and exceptionally efficient filtration

- Heavy-duty canister for excellent durability

- Fast and easy wrench-off® removal

- Pre-drilled nut for safety wire attachment

- Anti-drainback valve (where applicable) keeps oil in the engine to help prevent dry starts

- Rolled threads help ensure durable filter mounting

- Heavy duty base plate with double-rolled seal

- 1-Year Limited Warranty
---
Having trouble removing your oil filter? Try a K&N Wrench-Off®
Each K&N ultra-premium Wrench-Off® filter comes with a hex nut welded to the top of the canister, allowing for quick, easy removal with a standard wrench. Each K&N® oil filter is designed to meet or exceed OEM specifications for efficiency, and is laboratory tested for efficiency, capacity, and burst strength.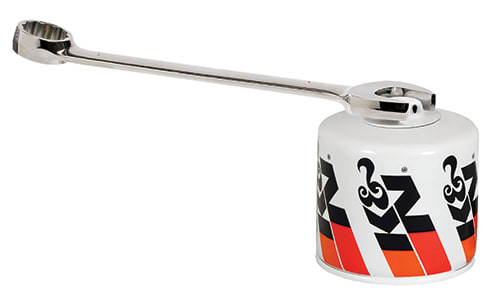 "These are the only filters I use on all my vehicles. I chose them for K&N's quality and for the ease of removal with the socket directly on the filter. Makes oil changes so much more easy and fast! Ordering and shipping are both very smooth, fast and easy direct from KN!" - Dave from California
PS FILTERS FOR DAILY DRIVERS
Try K&N® PS oil filters for cost-effective quality
Performance Silver® oil filters are designed to provide outstanding protection at an affordable price.
Designed to operate with all synthetic, conventional, and blended motor oils, the pleated filtration media in Performance Silver® filters is designed to provide outstanding quality for daily drivers—and is available for both canister and cartridge oil filter applications.
---
- Fluted canister for easy installation and removal with a traditional oil filter wrench

- Compatible with synthetic, conventional, and blended motor oils

- Available for both canister and cartridge oil filter applications

- Rolled threads help ensure durable filter mounting

- High flow rates and highly efficient filtration

- 1-Year Limited Warranty
---
"I use this oil filter, along with some good synthetic oil and change my oil at 12,000 miles or one year; I never have had any engine issues. This is a great product, at a great price that I recommend to anyone thinking about it using it." – David from California
Which applications require cartridge filters?
Cartridge oil filters are typically used in vehicles with a permanent oil filter housing (either mounted directly to the engine or remotely), which contains a replaceable oil filter element (cartridge filter). Many European and Asian-built vehicles from the late 1990s onwards, and certain late-model American vehicles, utilize this type of oil filter to help reduce waste. K&N cartridge filters are made with a pleated high-flow filter media which provides high capacity and allows for reduced oil filter restriction. In many cases, the filter will include new o-rings or gaskets, and is compatible with all grades of motor oil.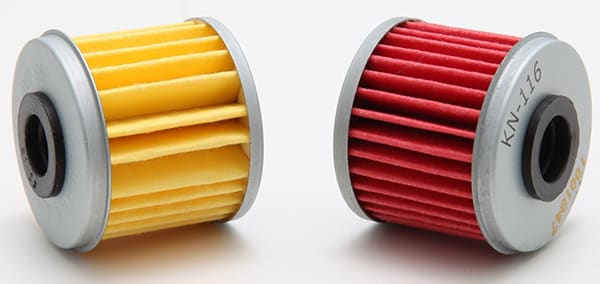 What type of oil can you use with a K&N filter?
K&N® oil filters are compatible with conventional, synthetic, and blended motor oils. K&N now offers premium full synthetic motor oil to pair with your oil filter for the ultimate filtration combination.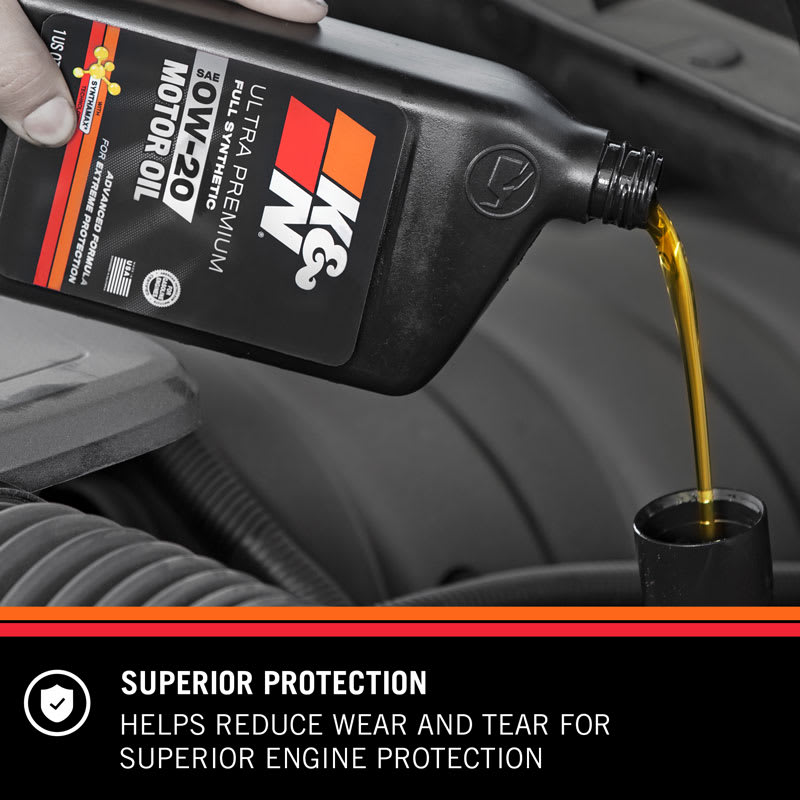 How many miles can K&N® oil filters be used before replacement?
Some vehicle manufacturers now recommend oil service intervals of 7,500-10,000+ miles. K&N® oil filters are designed to perform for the longer service intervals that most vehicle manufacturers now recommend.
MAGNETIZED BILLET ALUMINUM REUSABLE OIL FILTERS
Check out washable, reusable billet filters built for a lifetime of use
K&N also offers a line of washable and reusable billet oil filters, which are constructed from billet aluminum for strength and durability. They feature stainless steel mesh and magnets to help remove debris from the oil and are available for popular automotive applications and select motorcycle applications.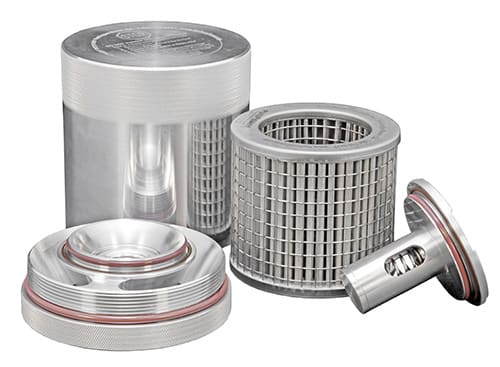 ---
- Aerospace spec CNC machining

- Deep-pleated, duplex woven T304 stainless steel filter media

- Provides excellent engine protection and substantial increase in oil flow when compared to standard disposable oil filters

- Made with T6 forged billet aluminum housing and bypass with Mil-Spec Viton® O-Rings on all sealing surfaces

- Cleans with soapy water or in a parts washer

- K&N Million Mile Limited Warranty®
---
"Well made product. The magnets give peace of mind that metals aren't circulating in your engine." - Nick from California
Click the button below and enter your vehicle information into the search bar to find all of the K&N oil filters that fit your vehicle. K&N is proud to offer one of the best oil filter warranties in the aftermarket.