HOW A COLD AIR INTAKE WORKS
A low-restriction filter and custom-engineered tubing system combine to provide a higher volume of air to your engine—up to 50% more airflow than a stock system with a typical disposable paper air filter. More airflow to the throttle body translates into more power to the drivetrain.

MORE HORSEPOWER
& TORQUE
GUARANTEED
K&N intake kits are guaranteed to increase your vehicle's horsepower and torque, and K&N performs rigorous in-house testing to ensure that each kit meets high-performance standards. Published dynamometer charts are available on individual product pages to help estimate performance gains.
Best bolt on performance you can get. Better gas mileage, better performance. Can't go wrong with this air intake.
– John from Florida
INSTALL IN LESS
THAN AN HOUR
Installation can typically be completed in 60 minutes or less, and requires only simple hand tools. Detailed, step-by-step instructions are included with each kit. Kits are designed for specific models and years, ensuring a precise fit in the engine bay.
This is in my opinion the best product on the market for the money. I am extremely impressed with the ease of installation and then the noticeable performance increase after installation. Would most definitely re-purchase in the future.
– William from North Carolina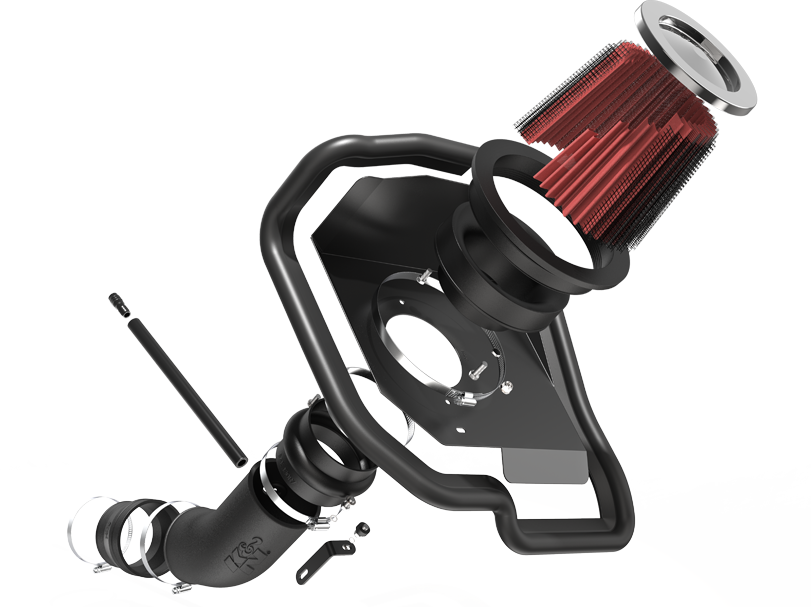 TOP QUALITY
PRECISION
ENGINEERING
K&N is the best in the industry in cold air intake system development, design, and testing. K&N engineers start by employing 3D-laser scanning to create a precise model of each vehicle's engine bay, and utilize the most advanced technology on the market to create airflow-optimized kits.
The performance of my 2015 GMC Sierra is so much better now than it was with the stock air intake and my gas mileage has improved. Purchasing this Performance Intake Kit was worth every penny.
- Robert from Georgia

MORE ENGINE GROWL
ON ACCELERATION
The removal of excess stock baffles helps give a satisfying engine growl on acceleration that returns to quiet once at speed.
Easy to install. Love the new growl it has now (not over the top but just right).
– Bob from Illinois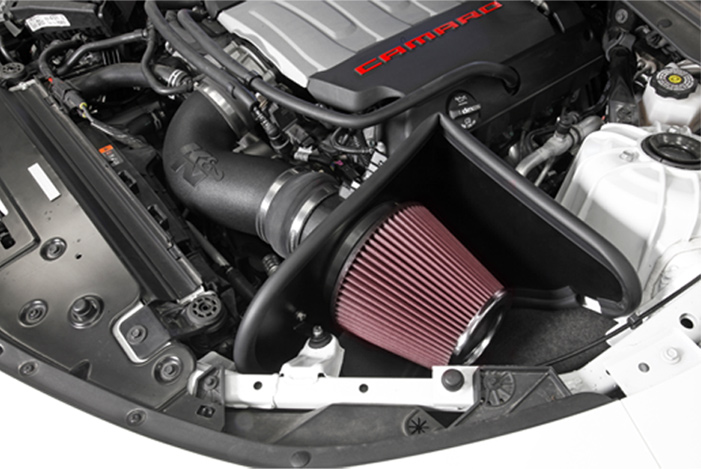 SIMPLE
MAINTENANCE
The included filter only requires cleaning every 100,000 miles under normal highway driving conditions (as opposed to 15,000-20,000 miles for a disposable filter), and provides industry-leading engine protection against contaminants.
Awesome product. I had bought a competitor's intake with an enclosed box, however it felt like I was gassing the heck out of the truck to get it to accelerate. With the K&N I barely touch the gas pedal and the truck goes. It's power you can feel, thanks K&N.
– Jeff from Las Vegas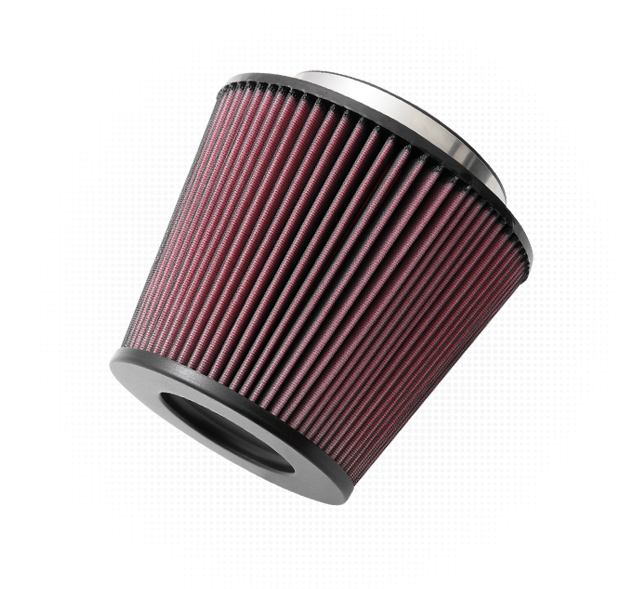 CHOOSE THE BEST INTAKE SYSTEM
FOR YOUR VEHICLE
SERIES
DESCRIPTION
TUBE MATERIAL/
FINISH
FILTER MATERIAL/
COLOR
FILTER CLEANING/
INTERVAL
FILTER SHIELDING
WARRANTY
Roto-molded cold air intake systems feature a high-density polyethylene intake tube paired with an oversized oiled cotton air filter, and either a steel heat shield or enclosed HDPE air box. Lightweight, highly heat-resistant, and ideal for highly specialized tubing designs and an appearance closer to the OEM engine bay.

Heat-resistant high density polyethylene (HDPE) tube; black finish

Oiled cotton: red from factory (black available in Recharger® kits)

Up to 100,000 miles

Steel heat shield or enclosed HDPE air box

10-Year/Million Mile Limited Warranty

Mandrel-bent aluminum cold air intake kits feature a lightweight, polished aluminum tube paired with an oversized oiled cotton High-Flow Air Filter™ and steel heat shield. A variety of powder-coat colors are available.

Lightweight aluminum tube; polished and powder-coated finishes

Oiled cotton: red from factory (black available in Recharger® kits)

Up to 100,000 miles

Steel heat shield

10-Year/Million Mile Limited Warranty

Blackhawk systems include a non-oiled synthetic DRYFLOW® filter, a black powder-coated aluminum intake tube, and steel heat shield for a custom all-black appearance.

Aluminum tube; powder-coated black finish

Dry synthetic filter: black media

Up to 100,000 miles

Steel heat shield

10-Year/Million Mile Limited Warranty
Warning!
We have detected that you are using an outdated browser that will not allow you to access certain features of our website. We strongly recommend installing an updated browser, such as Google Chrome, for an improved browsing experience.