Home Garage Highlight | 1974 Datsun 260Z Build
Here at K&N, we love to see gearheads get under the hood, get their hands dirty, and bring their unique vision to life. With that goal in mind, we've been celebrating maverick ideas and trailblazing new products for over 50 years. To celebrate the spirit of our community of DIYers, we're highlighting awesome wrenchers, garages, and projects that showcase what it means to be part of our one nation under the hood.
We recently spoke with Autumn Reine, a professional welder and fabricator, about her current at-home build—a sweet 1974 Datsun 260Z. Check out the interview below, as well as an episode of her Youtube series "Wrench & Chill".
Check out the first episode of the build here:
Interview with Autumn Reine from "Wrench & Chill"
How did you get started building?
Autumn: I started wrenching on projects back when I was 17. I worked a few jobs around school to save up money for parts to rebuild the engine on my first pickup, a 1970 Ford. When I decided I needed more money and a custom bumper for that project, I discovered welding - which ended up becoming my career! I've been a professional welder/fabricator for over eight years, but I still love to work on automotive projects in my spare time. My current project is actually building my dream car - a 1974 Datsun 260Z, called the "CrayZ". My boyfriend Nick McPherson and I are filming this build on our Youtube channel called "Wrench & Chill", as well as our other projects and adventures.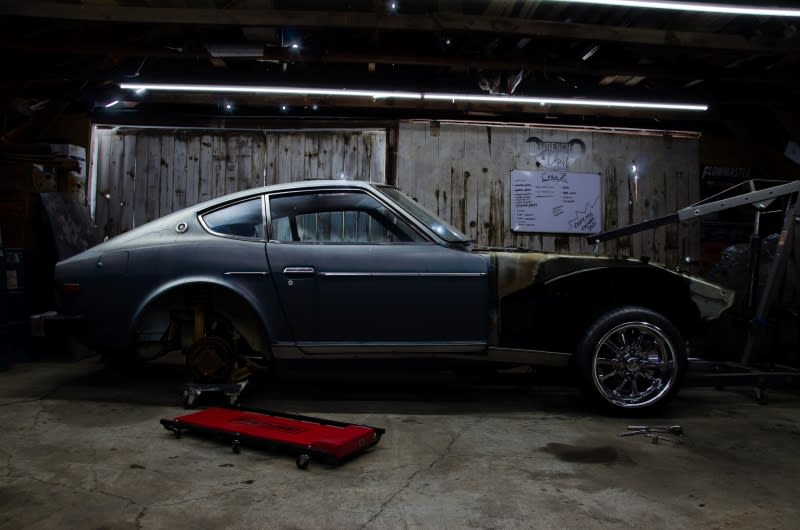 How has working in the automotive industry impacted your life?
Autumn: The automotive industry has been such a positive part of my life. I love tackling all of the challenges, getting to work with my hands, and seeing (and driving!) the final result after.
I also enjoy being involved with the automotive community. It's like having one big family! It's so fun getting to see everyone's unique builds online, then getting them all together for events.
What three things does anyone starting in the automotive industry need to know?
1. Don't ever stop learning. The beauty of this industry is how diverse it can be. Everyone has different experiences, backgrounds, and something to teach if you take the time to listen.
2. Dare to do things a little differently. Your build may not look like anyone else's, and that's okay! Unique builds are the ones that stand out.
3. Set realistic goals, and celebrate the little wins often. It's easy to get burned out on a long challenging project, so I like to break big projects down into smaller steps and get excited about the little things.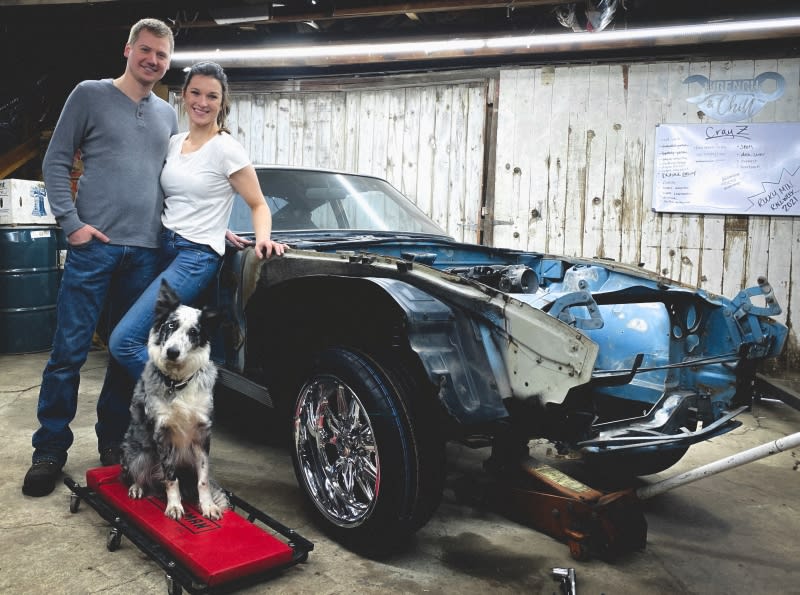 When did you start using K&N products?
Autumn: I started using K&N products last year on my supercharged Toyota Tacoma daily driver, and have loved the experience. I grew up using the cheap, generic brands, so I was very excited for the opportunity to get to try the premium K&N line.
Are there any upcoming races/events coming up that you are looking forward to?
Autumn: My goal is to make it to Rocky Mountain Race Week one day with the CrayZ! We are hoping to get it done in time for the event this year, but it's going to be a challenge.
Do you or someone you know have an awesome garage project that you'd like us to share? Let us know in the comments!