Ken Johnson, K&N co-founder and aftermarket filtration pioneer, passed away on December 16, 2022, at the age of 91.
In 1955, Ken Johnson had just returned to his hometown of San Bernardino after his service in the Navy during the Korean War. An avid mechanic and motorcycle racer, Ken crossed paths with fellow motorcycle enthusiast and racer Norm McDonald. The two began racing three to four nights per week at dirt tracks all over Southern California. Two years later in 1957, the pair opened a motorcycle repair shop in Loma Linda, California and called it "K&N Motorcycles", combining the first letters of both of their names. They soon began fabricating motorcycle parts, starting with handlebars, and eventually began experimenting with air filter designs specifically for off-road applications. After testing numerous types of filter media, they discovered that an oiled cotton design allowed the filter to capture contaminants very efficiently, and also allowed it to be washed and reused. The original K&N® high-flow air filter was born.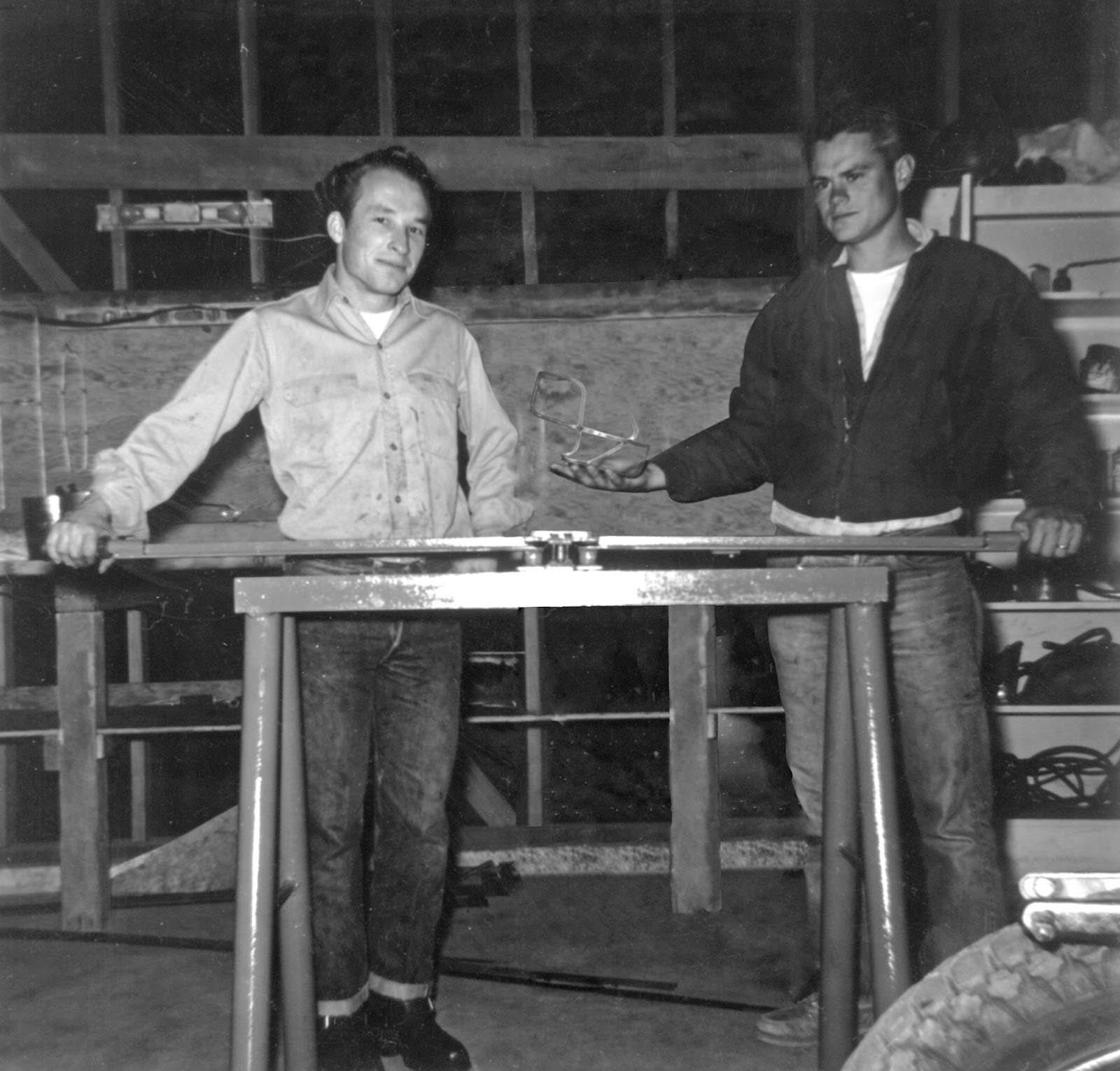 Ken (left) and Norm(right) working in their handlebar manufacturing facility in the late 1950s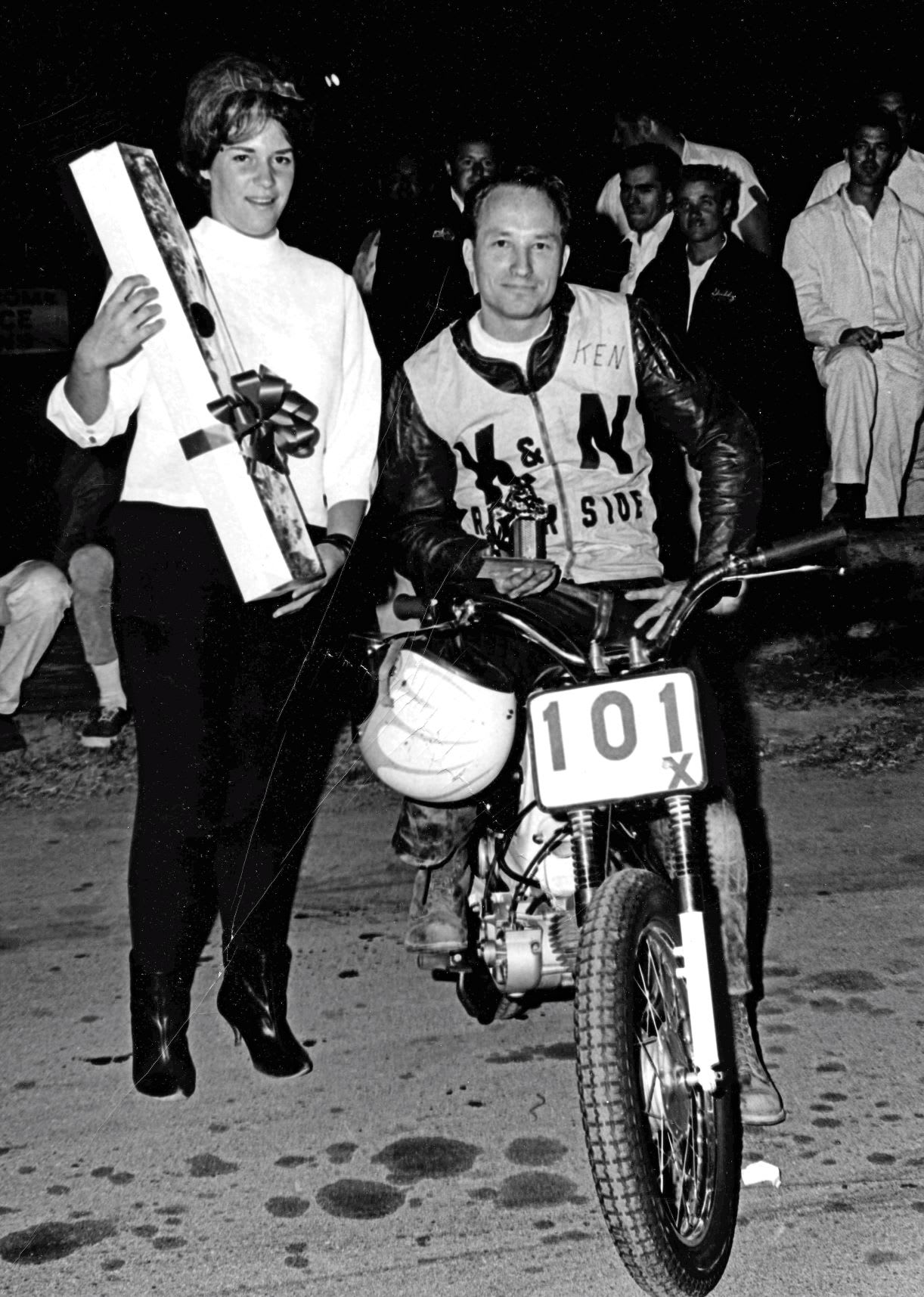 At Perris Raceway, April 1962
K&N's air filter business initially started out small in 1969, but quickly grew. Ken had an entrepreneurial spirit and did much of the research and marketing work himself in the early days. "I had a friend downtown that did the first product photographs, and I did all of the first catalogs myself," Ken stated in a 2019 interview. "I did all of the research to figure out what filter would fit what [application]. I knew in my own mind that it was a fantastic filter, but I never dreamed that it would become the world's best filter."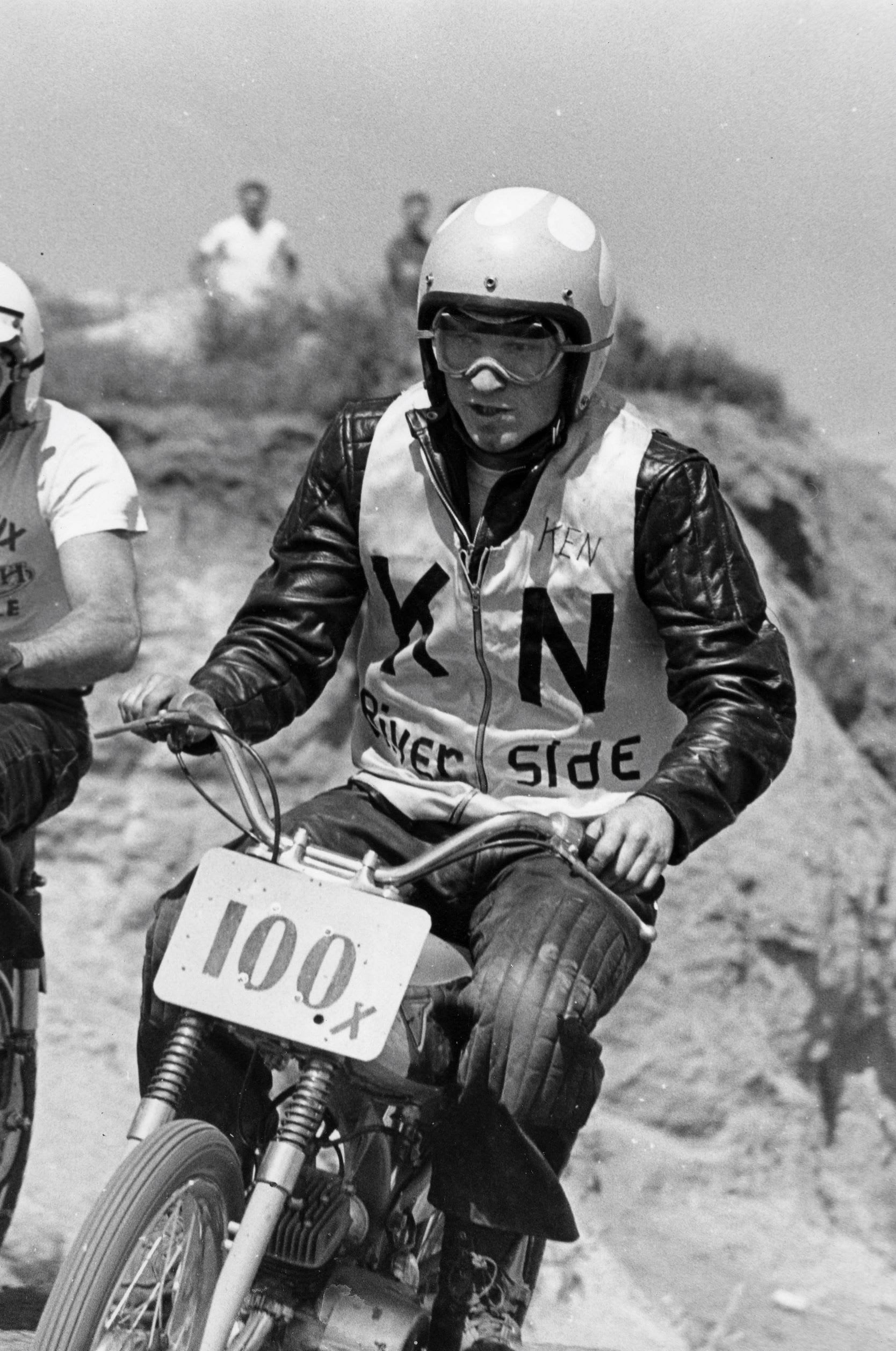 At Perris Raceway, April 1962
"Ken will be deeply missed by those of us who were privileged to know him," said Steve Williams, K&N's Chief Business Development Officer. "He played a pivotal role in making the automotive aftermarket industry what it is today, and we continue to carry his passion for excellence into the work we do and the products we create."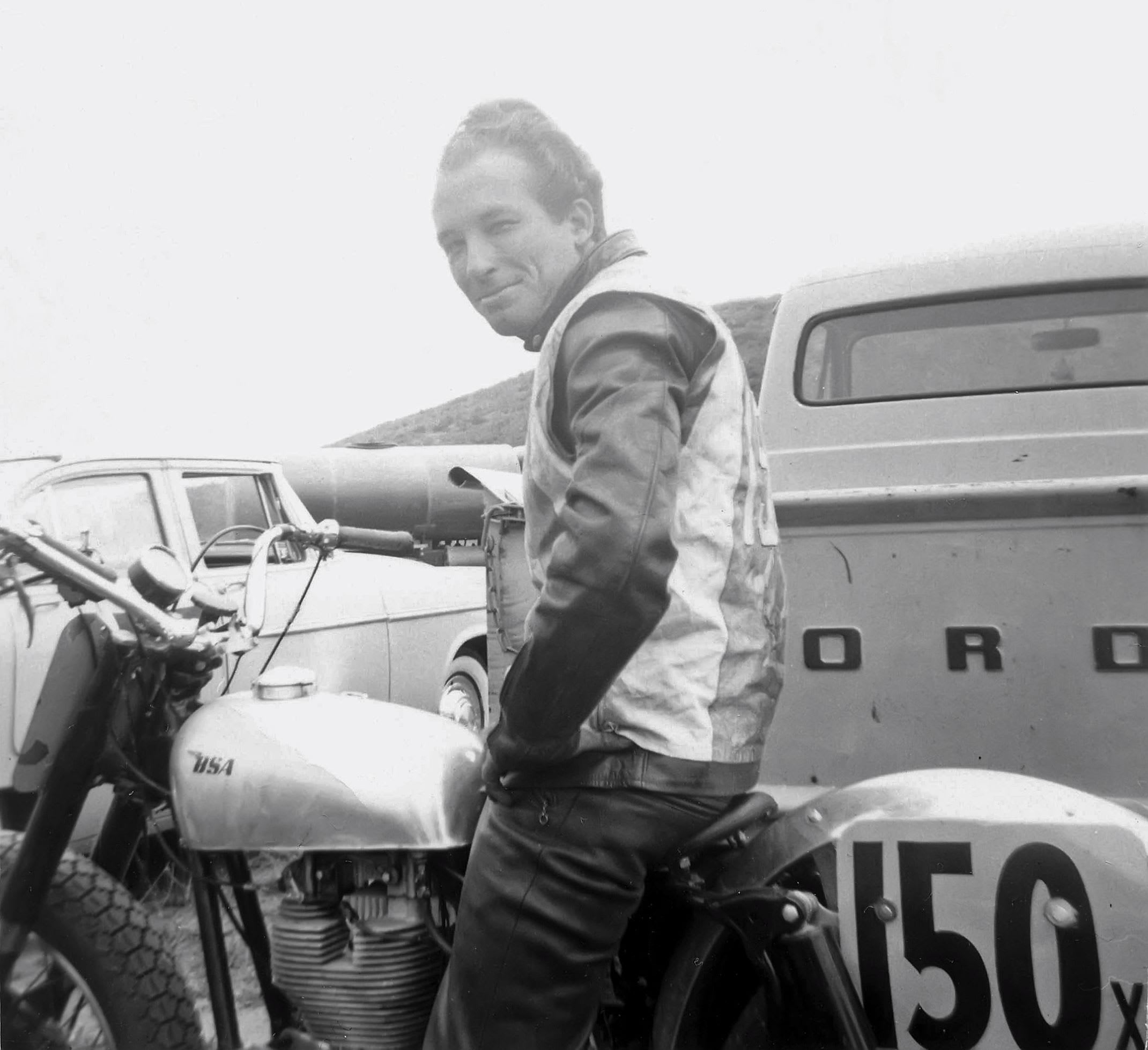 Ready to Race on his BSA motorcycle, June 1957
Ken will be remembered as an innovator and legend in the aftermarket industry, and his legacy will continue to live on. In the over fifty years since he co-founded the company, K&N has become one of the world's finest filtration manufacturers and employed thousands of people.
K&N offers its heartfelt condolences to the Johnson family, and shares in the fond memories of a man who impacted millions of automotive enthusiasts around the world.