The Mint 400, in partnership with Republic Services and with the cooperation of the Southern Nevada BLM office, is hosting a desert trash clean-up event Saturday, March 2, 2019, in Jean, Nevada from 10AM to 2PM.
Large amounts of waste are dumped illegally in the desert each year, and the off-road community is asked to help promote responsible land use and the preservation of Southern Nevada's landscape. More than 44,000 pounds of trash were collected at last year's event.
LOCATION: Jean, Nevada. The event staging area is a half-mile down on the south side of Southern Nevada Liteweight Road.
SCHEDULE:
10AM-11AM: Registration and Meet & Greet
11AM-1:15PM: The Clean-Up
1:15PM-2PM: Raffle Drawings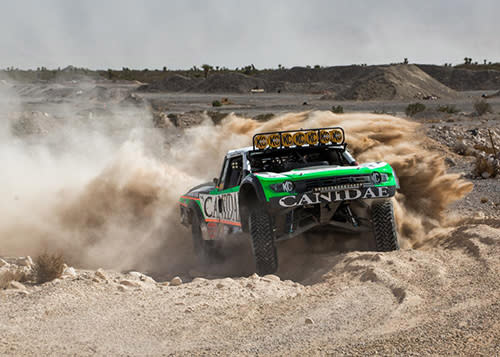 The focus will be around the Jean OHV area—land that is not only used for The Mint 400 race course, but also for numerous races throughout the year.
Volunteers will receive an official limited edition Mint 400 / Republic Services shirt, and will be automatically entered into a raffle that will include off-road parts, accessories, and swag from industry-leading companies. Additional raffle tickets will be for sale on-site and all proceeds will be put toward event costs.
Volunteers are asked to bring their own drinks and snacks, warm clothes, sunscreen, and work gloves. You will not need an off-road vehicle to access the clean-up sites. Please visit this link for more information and to pre-register.
The 2019 Mint 400 event kicks off on March 6, and will end on March 10. Follow this link for spectator information, and support K&N-sponsored racers as they battle for the podium!