There's a reason that K&N is known for world-class excellence in the aftermarket, and it all starts with our employees - the heart and soul of the business. Check out our interview with an employee who is a veteran racer and e-commerce specialist who lives and breathes motorsports, and applies that knowledge to creating the best possible shopping experience for our customers.
An Interview with Ashley Lopez - E-Commerce Merchandising
How long have you worked at K&N, and what was your first job?
I've worked at K&N for almost 13 and a half years now. I remember when I got hired as a warehouse employee, and I was so excited. I knew what the K&N brand was – it was my lifestyle.
How did you get started in motorsports?
I grew up riding and messing around on dirt bikes and attending racing events of all kinds, and I would help my step-dad with his car-building projects after school. I learned how to drive at a very young age, and my mom still tells me to this day that there was no doubt of my love for anything that had a throttle or gas pedal. As I got older, I became more serious about my dirt bike riding and bettering my skill set, but was introduced to an opportunity to pursue one of my dreams – off-road racing. I was invited to be a co-driver for a friend during a race about 11 years ago, and I've been hooked ever since. I remember getting out from the truck that first race and telling him "You did it now. You're never getting rid of me!" The truck we race is a Sportsman class 1400/1450. The countless hours of prep leading up to a race, the camaraderie amongst the racers once we get there (including K&N talk), and the adrenaline rush while racing is unlike anything else.
"There was no doubt of my love for anything that had a throttle or gas pedal."
We heard you participated in an off-road race that was almost 1500 miles! Can you tell us about it?
I participated in an all-women's off-road rally covering 1450 miles and 200+ checkpoints over 8 days, navigating with only a compass and a map. No electronics. No cell phones. Talk about a challenge! K&N gave my teammate (also a K&N employee) and me that amazing opportunity through Airaid's sponsorship of the Rebelle Rally, and I have never been so thankful and proud to represent our brand.
What makes the K&N brand so meaningful to you?
When I say I live and breathe what the K&N brand is, I mean it. Besides what I described before, I also own and work on my 1971 Chevy truck, and recently bought a Harley. I'm all-in and hands-on in everything I do. My love for motorsports runs strong and so does my passion for working at K&N. I started in the warehouse shipping and making filters with my own hands, and have had several roles over the years. Most recently I've transitioned to E-Commerce Merchandising and I love applying my knowledge as both a K&N employee and consumer to better the online shopping experience.
"When I say I live and breathe what the K&N brand is, I mean it."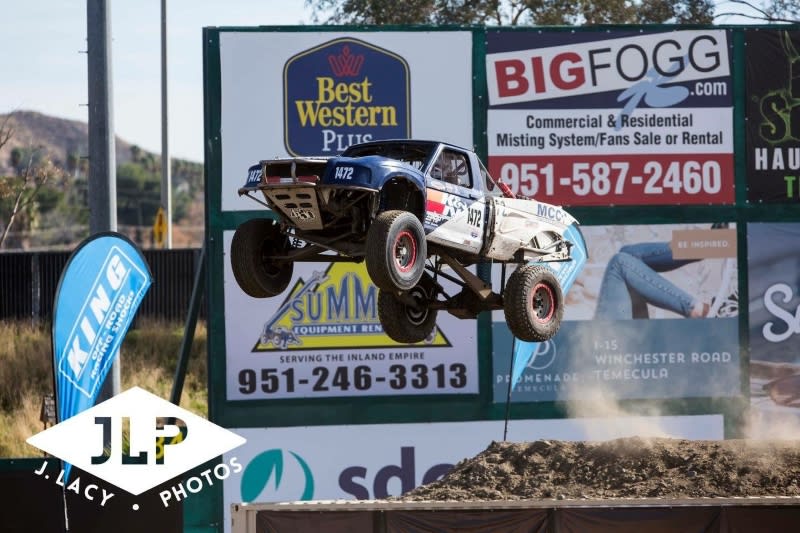 What makes you most excited to come to work?
When you are able to pursue part of your passion through your career, in my eyes you've hit the jackpot!
---