Home
/
2012 Audi TT 2.0L L4 Gas
2012 Audi TT 2.0L L4 Gas
33-2865 K&N Replacement Air Filter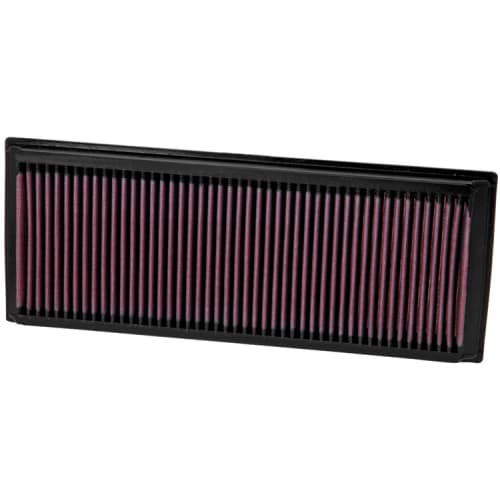 33-2865 K&N Replacement Air Filter
Overview
K&N® washable, reusable High-Flow Air Filters™ feature a state-of-the-art design of layered, oiled cotton media engineered to improve airflow and capture contaminants, and are designed to provide an increase in horsepower. Each performance air filter is reusable, engineered to last for the entire lifespan of your vehicle, and backed by K&N's 10-Year/Million Mile Limited Warranty. K&N drop-in replacement filters are designed to install easily into your factory air box. Upgrade today and start enjoying superior airflow and superior performance from K&N's most popular product!

---
57S-9501 K&N Performance Air Intake System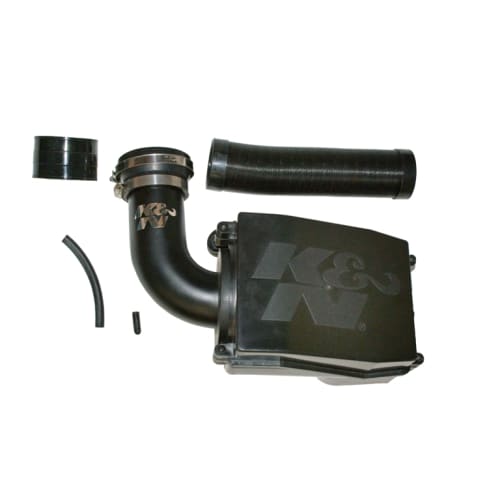 Tools Needed
Wrench, Extension, Flat Blade Screwdriver, Allen Wrench
57S-9501 K&N Performance Air Intake System
Overview
The K&N 57S-9501 Performance Airbox is an air intake system that replaces the restrictive factory air filter and air intake assembly. K&N intakes are designed to dramatically reduce air flow restriction as well as smooth and straighten air flow. This allows your engine to inhale a larger amount of air than the factory air filter assembly. More air means more usable power and acceleration throughout the engine's RPM range. The 57S-9501 air intake comes with an oversized cone shaped K&N high-flow air filter, a fully enclosed injection-molded air box, a mandrel-bent aluminum air intake tube and a flexible air intake hose. The aluminum air intake tube is powder coated in a durable textured black finish. The performance air box has a removable lid for easy access to the filter when cleaning is required. The air filter can be used for up to 100,000 miles before servicing is needed depending on driving conditions. This air intake system is relatively easy to install usually in 90 minutes or less using the vehicle's existing factory mounting points with commonly available tools. K&N builds these air intake systems to last for the life of your vehicle. Some K&N 57S Series Performance Airboxes are compliant with the latest TUV emissions and sound regulations. Check the K&N catalog or website for vehicle applications and specific TUV status for each vehicle and air intake.

Tools Needed
Wrench, Extension, Flat Blade Screwdriver, Allen Wrench
---
PS-3004 K&N Oil Filter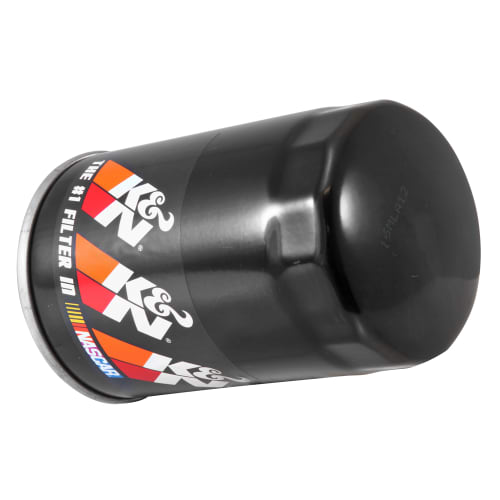 PS-3004 K&N Oil Filter
Overview
K&N Performance Silver Oil Filters have been specially designed for professional installers and service providers. Their high flow design can help to improve engine performance by reducing oil filter restriction. Our Performance Silver Oil Filters have a fluted canister shape so they can be removed with a traditional oil filter wrench commonly available to commercial installers. These Performance Silver oil filters provide outstanding filtration and engine protection throughout their service life. They are engineered to handle all grades of synthetic, conventional and blended motor oils. The pleated media provides high capacity making them suitable for extended oil change intervals when used in accordance with the vehicle and motor oil manufacturers recommendation. K&N Performance Silver Oil Filters are available for canister and cartridge type oil filter applications.
---
We use cookies to personalize content and ads, to provide social media features and to analyze our traffic. We also share information about your use of our site with our social media, advertising and analytics partners. Learn more.