VF2005 K&N Cabin Air Filter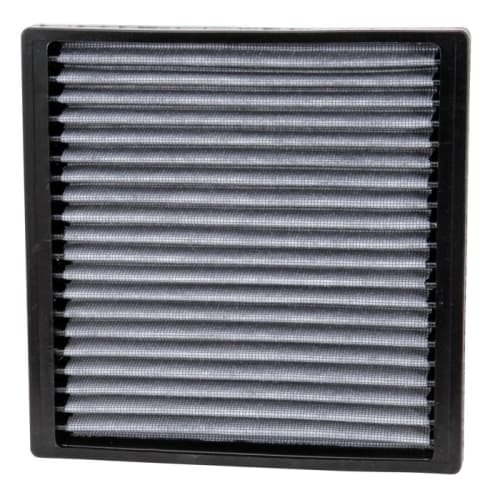 VF2005 K&N Cabin Air Filter
Overview
K&N's line of washable replacement cabin air filters are designed to filter your incoming air using state-of-the-art filtration technology - protecting your vehicle's occupants, interior, and HVAC system from pollutants and unpleasant odors. Engineered to be washable, reusable, and durable, this cabin filter is designed to last for the entire lifespan of your vehicle!

WASHABLE & REUSABLE
Unlike disposable filters, K&N cabin air filters are washable, reusable, and engineered to last for the life of your vehicle. Easy to clean and reuse.
PROTECT YOUR FAMILY
Electrostatically charged to help trap harmful airborne contaminants. Help protect against most mold, mildew, fungi, spores, bacteria, germs, pollen, and other allergens.
We use cookies to personalize content and ads, to provide social media features and to analyze our traffic. We also share information about your use of our site with our social media, advertising and analytics partners. Learn more.