PS-3004 K&N Oil Filter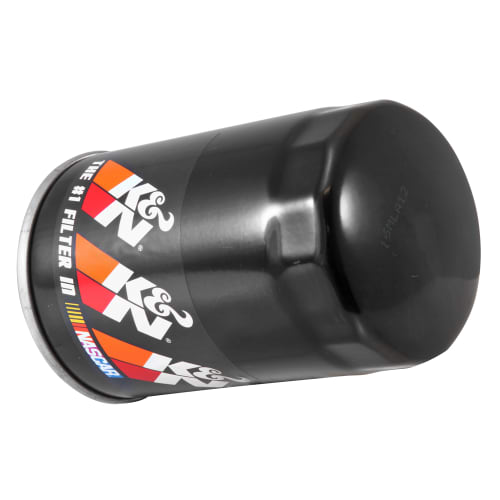 PS-3004 K&N Oil Filter
$3.60 off for a limited time
Overview
K&N Performance Silver Oil Filters have been specially designed for professional installers and service providers. Their high flow design can help to improve engine performance by reducing oil filter restriction. Our Performance Silver Oil Filters have a fluted canister shape so they can be removed with a traditional oil filter wrench commonly available to commercial installers. These Performance Silver oil filters provide outstanding filtration and engine protection throughout their service life. They are engineered to handle all grades of synthetic, conventional and blended motor oils. The pleated media provides high capacity making them suitable for extended oil change intervals when used in accordance with the vehicle and motor oil manufacturers recommendation. K&N Performance Silver Oil Filters are available for canister and cartridge type oil filter applications.
HELPS PROTECT YOUR ENGINE
Pleated synthetic-blend filtration media helps remove most harmful contaminants, and is designed to provide exceptional flow rates and a consistent flow of oil to your engine.
EXTENSIVELY TESTED
Each oil filtration design is laboratory tested for efficiency, capacity, and burst strength, and is protected by K&N's 1-Year Limited Warranty. Durable construction and rolled threads help ensure long-life performance and solid filter mounting.
We use cookies to personalize content and ads, to provide social media features and to analyze our traffic. We also share information about your use of our site with our social media, advertising and analytics partners. Learn more.