HP-8025 K&N Oil Filter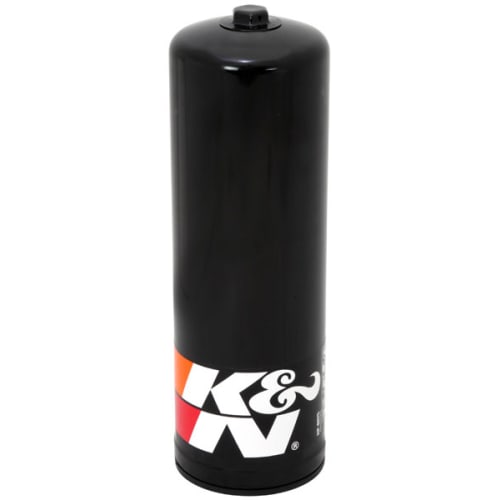 HP-8025 K&N Oil Filter
$26.00 off for a limited time
Overview
K&N heavy-duty wrench-off oil filters have a one inch nut making removal easier. The thicker canister increases burst strength while protecting against pulsation fatigue. The micro-glass media has very good cold flow characteristics while providing excellent capacity and efficiency. These oil filters have a premium HBNR base gasket for sealing, a silicone anti-drain back valve and a dichromate plated backing plate for corrosion protection. This heavy-duty oil filter was specially designed for a high compression turbo diesel engine's tight tolerances.
HELPS PROTECT YOUR ENGINE
Pleated synthetic-blend filtration media helps remove most harmful contaminants, and is designed to provide exceptional flow rates and a consistent flow of oil to your engine.
EXTENSIVELY TESTED
Each oil filtration design is laboratory tested for efficiency, capacity, and burst strength, and is protected by K&N's 1-Year Limited Warranty. Durable construction and rolled threads help ensure long-life performance and solid filter mounting.
We use cookies to personalize content and ads, to provide social media features and to analyze our traffic. We also share information about your use of our site with our social media, advertising and analytics partners. Learn more.