HP-7033 K&N Oil Filter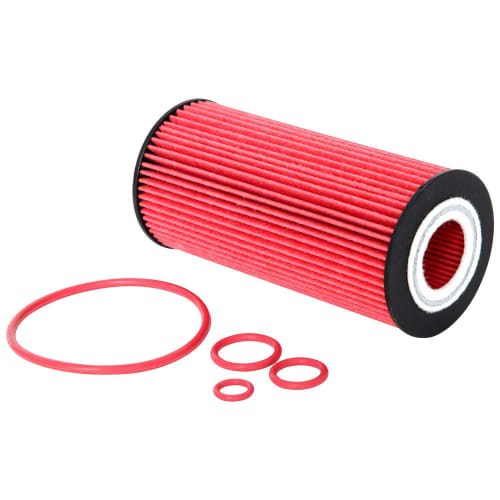 HP-7033 K&N Oil Filter
Overview
K&N Cartridge Oil Filters are designed to satisfy the needs of racers and engine builders as well as the average vehicle owner who wants the best oil filter available. K&N cartridge oil filters trap harmful contaminants while the filter's construction allows for high oil flow rates. All K&N oil filters are manufactured to meet stringent engineering standards. They are covered by a limited warranty to be free from defects in materials and workmanship when installed and replaced using engine and equipment manufacturer's recommended service intervals.
HELPS PROTECT YOUR ENGINE
Pleated synthetic-blend filtration media helps remove most harmful contaminants, and is designed to provide exceptional flow rates and a consistent flow of oil to your engine.
EXTENSIVELY TESTED
Each oil filtration design is laboratory tested for efficiency, capacity, and burst strength, and is protected by K&N's 1-Year Limited Warranty. Durable construction and rolled threads help ensure long-life performance and solid filter mounting.
We use cookies to personalize content and ads, to provide social media features and to analyze our traffic. We also share information about your use of our site with our social media, advertising and analytics partners. Learn more.