How to select the best air filter for your car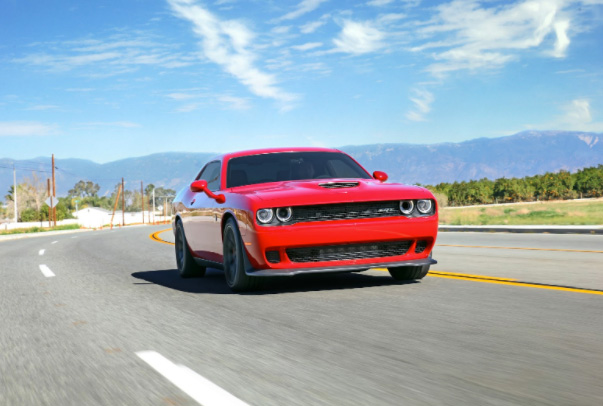 Your vehicle's health isn't typically top of mind - until something goes wrong, of course. And when that something is your engine, you've likely got expensive repairs ahead. An engine air filter can offer a bit of insurance for your engine, protecting vital components from dirt and other pollutants that might otherwise cause significant damage. In this article, we'll help you choose the right air filter for your vehicle.
What is an engine air filter?
Air is the lifeblood of your engine. Your engine air filter essentially helps your car breathe better by capturing contaminants in the air before they enter your engine, and by letting clean air flow freely through. An air filter can also help optimize the amount of air entering your engine, which can impact horsepower and acceleration. A premium, K&N High-Flow Air Filter™ can increase airflow into your engine, improving the overall performance of your vehicle.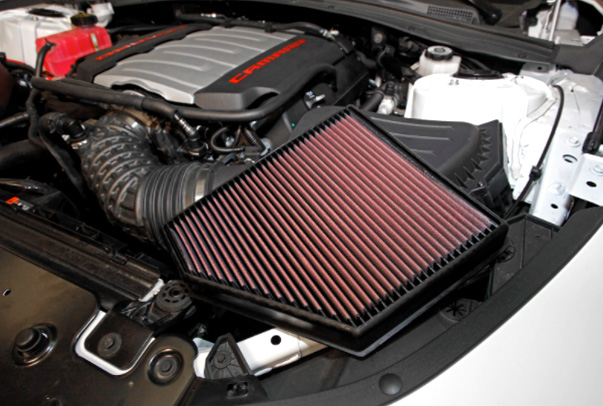 What different types of engine air filters are available?
Most vehicles come equipped with a single-use, disposable paper air filter. Low-cost and designed for one-time use, stock filters typically last 12-15,000 miles under normal driving conditions, and filter out pollutants very efficiently. Their limitation? As paper filters clog with debris, the airflow into your engine can become restricted⸺and less airflow means less efficient combustion. Over time, you might notice slower acceleration, more sluggish performance, and even lower fuel efficiency.

A premium K&N® High-Flow Air Filter™ offers efficient filtration while allowing up to 50% more clean air to flow freely into your engine, which helps ensure consistent performance you can count on. Washable and reusable, K&N air filters can go up to 50,000 before needing to be cleaned, and are so durable they come with a Million-Mile Limited Warranty. K&N air filters were invented in the 1960s to meet the intense demands of desert motorcycle racing. Today, they're trusted by elite racers and motor enthusiasts all over the world for their consistently high performance.

Which kind of engine air filter you should buy depends on what's most important to you in both the long and short term.

Pro-Performance: Both single-use paper filters and premium, reusable K&N air filters protect your vehicle by efficiently capturing pollutants before they enter your engine. But K&N® High-Flow Air Filters™ allow more clean air to flow consistently into your engine, and that can translate to more horsepower and acceleration from the vehicle you already own.

Pro-Engine Health: Both single-use and premium, reusable air filters can do an excellent job of protecting your engine from damage. That said, by allowing more clean air to flow into your engine, K&N® High-Performance Air Filters™ promote more efficient combustion than a clogged disposable paper filter. Over time, that means your engine won't have to work as hard to produce the power and performance you need.

Pro-Environment: Stock paper filters can go 12-15,000 miles before needing to be replaced, but K&N® High-Performance Air Filters™ are designed to last for the entire life of your vehicle, and only need a quick cleaning every 50,000 miles (or 100,000 miles for the filters included with a K&N intake) under normal driving conditions.

Pro-Savings: Standard filters cost significantly less in the short-term. But over the life of your vehicle, a washable and reusable K&N air filter may help save you money. If the typical engine lasts 175,000 miles, you'd need roughly 11 paper filters over the life of your vehicle. With a K&N air filter, you'll need just one.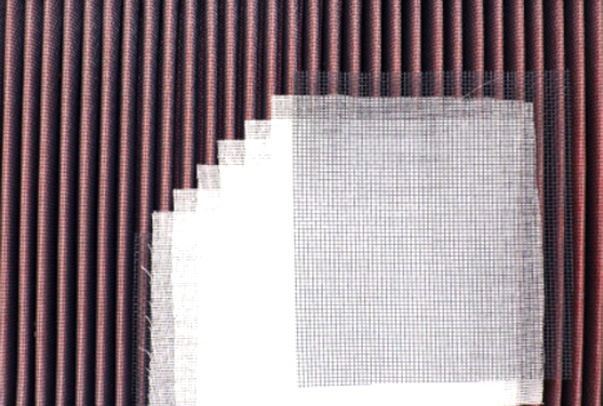 How do I find the right K&N air filter for my car?
K&N designs and tests High-Flow Air Filters™ to fit most cars, trucks, motorcycles, ATVs, and boats as well as heavy-duty and industrial engines. Simply visit knfilters.com and enter your vehicle year, make, and model to find the right air filter for you. Alternately, you can search by VIN for fast, accurate results. KNFilters.com also offers live chat for fast, real-time help in finding your just-right air filter, intake system, oil filters, and more.