Enhancing the Air Quality of Your Home with K&N® Air Filters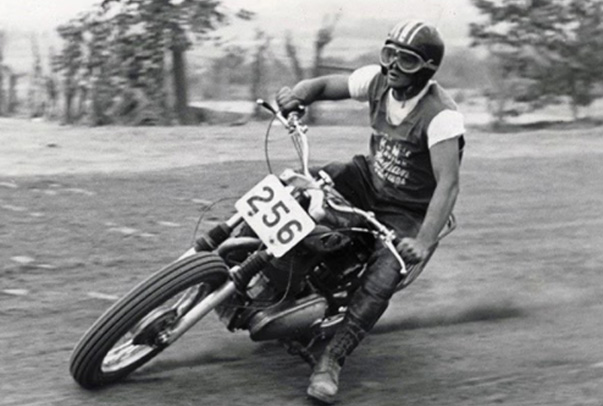 About K&N® Lifetime Washable Home Air Filters
In the 1960s, motorcycle racers Ken Johnson and Norm McDonald developed a groundbreaking idea to help them dominate on dirt race tracks: a low-restriction, oiled-cotton air filter. Since then, K&N has been an industry leader in highly efficient, performance-enhancing filtration products. Today, with more than 50 years of experience and innovation, K&N remains the most trusted brand in air and oil filtration.

More recently, K&N has extended its premium line of filtration products to filters for homes and businesses. With a complete line of K&N Reusable Home Air Filters, there is now a better way to achieve clean, fresh air indoors.
How are K&N washable home air filters different from disposable air filters?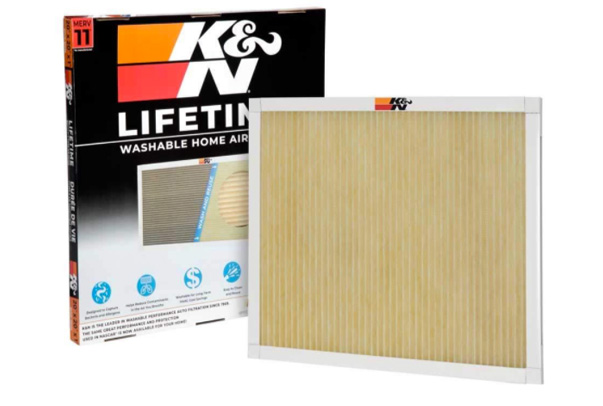 Reusable
K&N home air filters are designed to be washed and reused for decades of use. That alone can add up to significant cost savings—especially for families who replace their air filters on a monthly basis.

Reusable filters also offer a clear benefit to the environment by helping to limit the amount of waste that ends up in landfills. More than 100 million single-use filters are thrown away each year, which is a staggering amount of waste. K&N lifetime washable home air filters offer a more sustainable solution to HVAC maintenance.

Improves Air Quality
Most people spend about 90% of their time indoors, which means that indoor air quality can have a significant impact on a person's health. Airborne contaminants such as bacteria, dust, and pollen are common triggers for health issues, which a high-quality air filter can help reduce. K&N home filters are engineered to provide exceptional filtration in order to help keep indoor air clean and reduce pollutants.

Maintains HVAC Efficiency
Airflow is a big deal when it comes to maintaining the efficiency of an HVAC system. High airflow helps reduce strain on a cooling system because it requires less energy, whereas a clogged filter suppresses airflow and forces the system to work harder. With best-in-class filtration technology, K&N home air filters help deliver a high level of airflow, which helps maintain the motors of powerful, efficient HVAC systems.

Easy to Clean
Unlike standard filters, K&N products are designed for a lifetime of use. Instead of replacing your home air filter each month, K&N makes it possible to quickly and easily wash and reuse your filter for consistently clean air. Simply spray, rinse, and dry—it's that easy to wash a K&N home air filter.


How to Choose the Right K&N Home Air Filter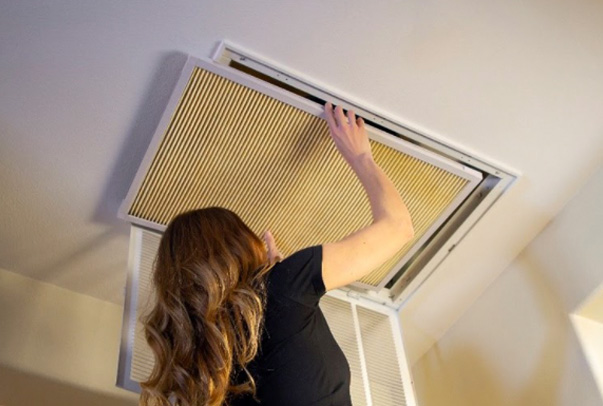 Determine the Correct Size
An air filter must be the correct size in order to ensure proper installation and use. If an air filter is already installed, the size may be determined by inspecting or measuring the current filter. Alternatively, your HVAC system manual will likely provide specific details about compatible filters.


Compare Disposable and Reusable Filters
For some families, disposable air filters are attractive because they can be easily thrown away and replaced. For others, reusable filters offer more convenience due to the fact that you can easily clean and reinstall your home air filter whenever necessary - no trips to the hardware store required! In terms of cost, reusable air filters tend to cost more upfront, however, they often deliver long-term savings when compared to disposable products.


How to Clean a K&N Lifetime Washable Home Air Filter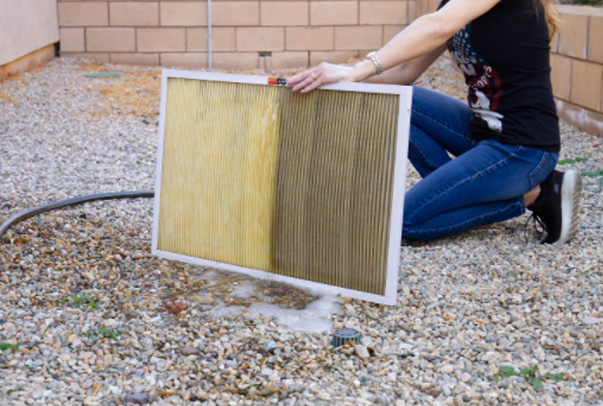 Cleaner, fresher air is easy to achieve with K&N Lifetime Washable Home Air Filters. All it takes is a quick wash, and K&N reusable air filters are restored to their full power. For longevity and performance, it's best to clean reusable filters as often as one would replace a disposable filter (every 60 to 90 days).

Thankfully, cleaning a K&N air filter is a simple process:


Remove the air filter.
Apply K&N HVAC cleaner to the dirty side of the filter and let sit for 2 to 3 minutes.
Rinse with cool, low-pressure water until it runs clear.
Allow the filter to air dry.
Spray the cleaner on the side without the wire screen.
Spray liberally with K&N Refresher™.
Re-install the filter.
For easy, follow-along directions, watch this video on how to clean a K&N Lifetime Home Air Filter.