Home
/
2017 Audi Q2 1.0L L3 Gas
2017 Audi Q2 1.0L L3 Gas
33-3037 K&N Replacement Air Filter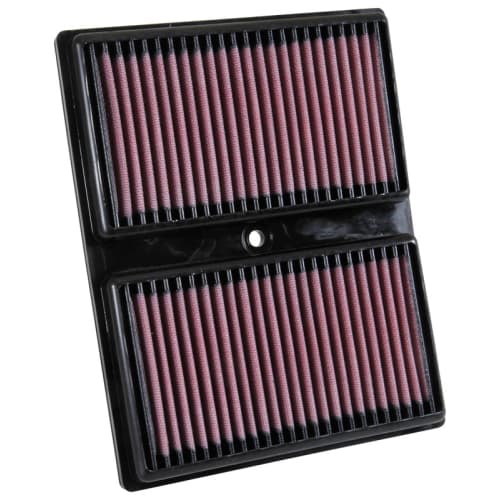 33-3037 K&N Replacement Air Filter
Overview
K&N® washable, reusable High-Flow Air Filters™ feature a state-of-the-art design of layered, oiled cotton media engineered to improve airflow and capture contaminants, and are designed to provide an increase in horsepower. Each performance air filter is reusable, engineered to last for the entire lifespan of your vehicle, and backed by K&N's 10-Year/Million Mile Limited Warranty. K&N drop-in replacement filters are designed to install easily into your factory air box. Upgrade today and start enjoying superior airflow and superior performance from K&N's most popular product!

---
57-0697 K&N Performance Air Intake System
Overview
A high-density polyethylene (HDPE) rotationally-molded tube helps increase the volume of airflow to your engine, and provides a guaranteed increase in horsepower and torque. These systems are paired with a washable, reusable High-Flow Air Filter™ featuring oiled cotton filter media. The oversized, conical design allows you to go up to 100,000 miles between filter services under normal highway driving conditions. A custom heat shield helps protect intake air from the high temperature of your engine bay, and the entire system can typically be installed in less than 90 minutes. Some intakes are not legal for sale or use on any pollution controlled motor vehicle in California. See the product specifications for CARB status on each part for a specific vehicle.

---
VF2047 K&N Cabin Air Filter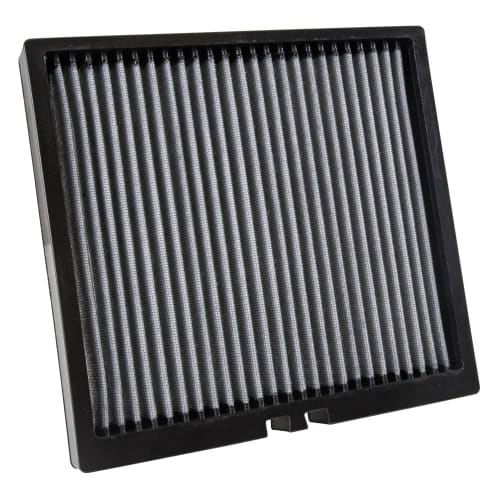 VF2047 K&N Cabin Air Filter
Overview
K&N's line of washable replacement cabin air filters are designed to filter your incoming air using state-of-the-art filtration technology - protecting your vehicle's occupants, interior, and HVAC system from pollutants and unpleasant odors. Engineered to be washable, reusable, and durable, this cabin filter is designed to last for the entire lifespan of your vehicle!

---
We use cookies to personalize content and ads, to provide social media features and to analyze our traffic. We also share information about your use of our site with our social media, advertising and analytics partners. Learn more.