Home
/
1998 Alfa Romeo 156 2.0L L4 Gas
1998 Alfa Romeo 156 2.0L L4 Gas
57-0350 K&N Performance Air Intake System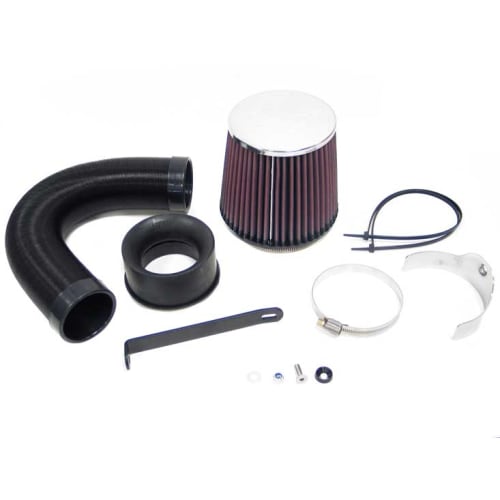 Tools Needed
Wrench, Extension, Flat Blade Screwdriver, Allen Wrench
57-0350 K&N Performance Air Intake System
Overview
K&N 57i Series induction kits are specifically designed for each different vehicle and will free your car from the size restriction that comes with the factory air box. These economical kits can take a variety of different forms based on vehicle characteristics and available space under the hood. Each kit is designed to provide power throughout the RPM range. The extra surface area of these open-air air filters provides even more airflow at lower restriction than a K&N O/E replacement filter which is limited to the size of the factory air box. The larger air filter also captures and holds more dirt increasing its service life before a cleaning is required (up to 100,000 miles). The filter is either directly attached to the engine carburetor or throttle body or indirectly through a tube assembly running from the filter to the engine. All adapters are made from high quality materials such as steel, aluminum, silicon or reinforced nylon to ensure long life. 57i Series Intakes are not legal for use in California and other US States adopting California emission standards.

Tools Needed
Wrench, Extension, Flat Blade Screwdriver, Allen Wrench
---
69-0502TWR K&N Performance Air Intake System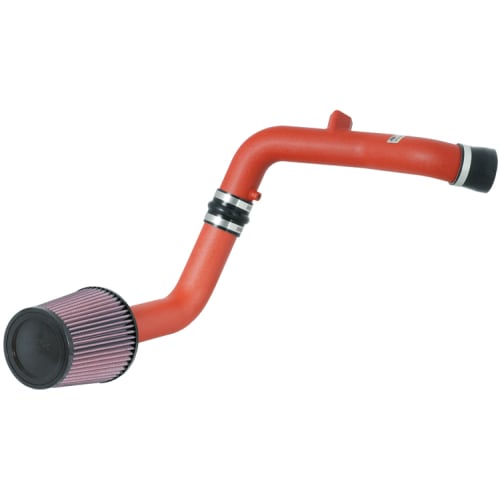 Tools Needed
Wrench, Extension, Flat Blade Screwdriver, Allen Wrench
69-0502TWR K&N Performance Air Intake System
Overview
The K&N 69-0502TWR Typhoon cold-air intake system is a free-flowing, mandrel-bent aluminum tube air induction system designed to fit some Alfa Romeo 156 models. The restrictive factory air filter and air intake housing are replaced by the K&N Typhoon cold-air intake which is designed to pull in outside air and dramatically reduce air flow restriction by smoothing and straightening air flow. This allows your engine to inhale a larger amount of air than the factory air intake. More air means more usable power and acceleration throughout the engine's RPM range. The 69-0502TWR cold-air intake consists of a black rubber topped K&N high-flow air filter that mounts near the driver side wheel well directing outside air through free-flowing aluminum tubing. High volumes of clean air are delivered into the engine's throttle body for a guaranteed power gain. The oversized cone shaped air filter comes with a water repellent DryCharger filter wrap to protect the filter from moisture. The air filter can be used for up to 100,000 miles before servicing is needed depending on driving conditions. Some Typhoon air intakes are not legal for sale or use in California and other states adopting California emission standards while others are CARB exempt and 50 state legal. Check the K&N catalog or website for vehicle applications and specific CARB status for each vehicle and air intake.

Tools Needed
Wrench, Extension, Flat Blade Screwdriver, Allen Wrench
---
E-9244 K&N Replacement Air Filter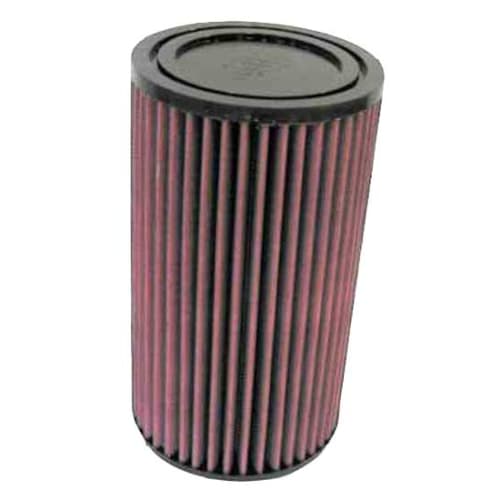 E-9244 K&N Replacement Air Filter
Overview
K&N® washable, reusable High-Flow Air Filters™ feature a state-of-the-art design of layered, oiled cotton media engineered to improve airflow and capture contaminants, and are designed to provide an increase in horsepower. Each performance air filter is reusable, engineered to last for the entire lifespan of your vehicle, and backed by K&N's 10-Year/Million Mile Limited Warranty. K&N drop-in replacement filters are designed to install easily into your factory air box. Upgrade today and start enjoying superior airflow and superior performance from K&N's most popular product!

---
We use cookies to personalize content and ads, to provide social media features and to analyze our traffic. We also share information about your use of our site with our social media, advertising and analytics partners. Learn more.